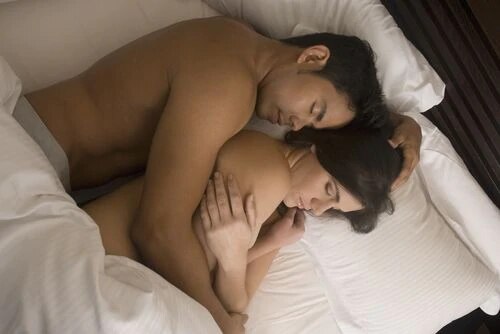 How much do you know about anal sex? This question may seem quite pointless considering the popularity of the mentioned kind of sexual games in modern adult folks. Indeed, you can find lots of interesting info about "buttseks" in every fancy source providing latest hot news in field of sexual delights. As for Adult Web, it would be enough to visit one or two local sex finders to meet rather impressive bunch of horny adult dating sex fans looking for a fuck buddy to make their dreams about Perfect Anal Entry come true.
On the other hand, very many experienced lovers trying to help their less competent followers often miss very important part: the initial points that make anal sex full of new positive experience and help to avoid quite unpleasant situations in your bedroom. In other words, to really enjoy new sexual games you need to know the rules first; to learn more about essential points that make your new sexual game full of joy.
So, before you stick her your tool where the sun don't shine it would be very wise of you to learn a couple of easy-to-follow rules concerning anal sex:
Make sure both of you are absolutely relaxed before you start. And I'm not talking about your bodies only, you minds need to be open to new emotions as well. In fact, relaxed mind helps to physically relax your muscles (not to mention her anal ones) which makes both of you ready for the very game.
Use lubricants, lots of lubricants! You see, in opposite to vagina, anus isn't supposed to produce it's own lubricant. So, make sure you use enough of water-based stuff to make your sexy partner feel safe and comfy. Actually, before using your "tinker" explore her "alternative entry" with your finger – that will clear the coast for the subsequent invasion.
Play safe. This one the most important one, cause there's always a chance to face with an infection when you have AS. So, to lever the risk make sure your "tools" are clean before AND after engaging in butt sex. Also, it would be safe to use a condom (don't forget to change the "jackets" switching between anal and vaginal intercourse).
Don't forget to communicate with your sex mate. Keep verbal connection live especially when it's the first time you have AS: communication will make your first experience more productive. Is it hurts or does she want you to act more hard? Every aspect of the love game shouldn't escape your attention.
Well, I guess it's enough for you, fellas! Oh, I guess there's one more thing: do try too hard when you feel anal play is not for you. There's nothing wrong with both of you if you don't like to put genitals to wrong places. After all, anal entry is quite specific kind of sexual activity, so act natural – this is the only way to get the maximum of joy in the world of Adult Delights!