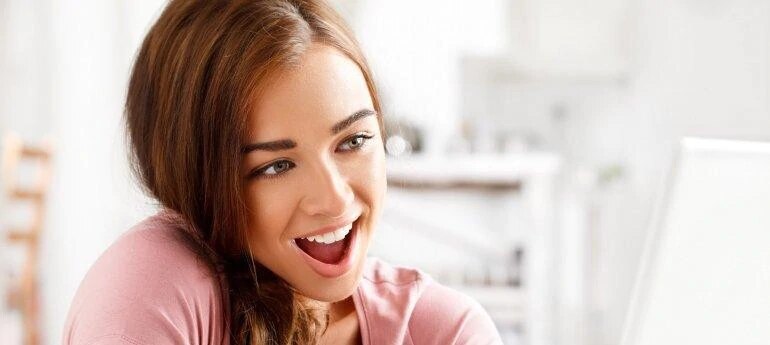 Although it can be hard to believe that some of modern grow-up people know absolutely nothing about online dating, still, there are places full of men and women accustomed to look for casual sex partners or fix dates in the old manner. But thanks to Adult Web, every month most "progressive" popular media try hard to reduce the number of "not-well informed" adult fun seekers to zero.For those of you, out-of-date lads, who can't stand glossy boasting in top-rated magazines for modern men I got a generalized hints set you may use to make the first, most important, steps on your way to the exciting world of "adult dating" with the minimal loses for your nerves. Find, set, and watch – three main rules of online dating. Actually, there are lots of things you will need to learn about having adult fun in the Internet but the following three recommendations form the Great Foundation of your love/sexual relations in the Adult Web:
1. Find a place that fully meets your requirements. In other way, choose online dating websites that would be the best for your personal needs. But before making your choice try to: Come up with the kind of relations you ant to get from services provider. If you need a good company to share your naughty dreams with, a sex chatting site is right for you; for casual sex relations there's nothing like web-agencies specially designed for locals wanting Sex… Believe it or not, modern web-dating industry has lots of attractions to satisfy even the most picky customers. Make a list of needs you want to meet from potential relations. Whatever the kind of services you choose you gotta know what kind of satisfaction you want to get from it. Decide on price you're ready to pay for adult fun. Frankly, to enjoy adult dating online you may use the advantage of thousands of free horny sites, but if you care so much about your privacy and security, you may want to buy a membership of paid online dating agencies. The final choice is up to you, after all.
2. Set your dating profile, which means you need to waste some of your time to create a catchy reflection of your personality in your questionnaire. Here are some nuances you need to consider when creating your web-ego on sexual purpose: Your nickname (an alias you will use instead of your real name) needs to be intriguing enough to attract people and not too vulgar to doom you to a virtual life full of loneliness (i.e. nickname like MrDickOfTheYer88 is your one way ticket to the permanent losers league). Your tag line (one-liner you put right after your nickname to introduce yourself to other site members) needs to be easy to get. Its just like an epigraph to the story of your personal life, so try hard, and your efforts will be rewarded. Write an essay. As for me, folks, this is the hardest things of all you can face when creating your dating profiles. Call both your perseverance and fantasy to make your word image shine and allure. 3. Watch for signs to weed out scammers. As a rule, online dating websites are full of very different people, and some of them are interested in rather specific kinds of having fun: the only thing they need from you are money or your private data. The general recommendation here sounds like this: if your current girlfriend sounds too to be true, in most cases it means you deal with a really bad girl. At the same time, the risk to face a scammer when dating online can be more than offset by opportunity to have really good time with nice and hot people. Just keep trying!