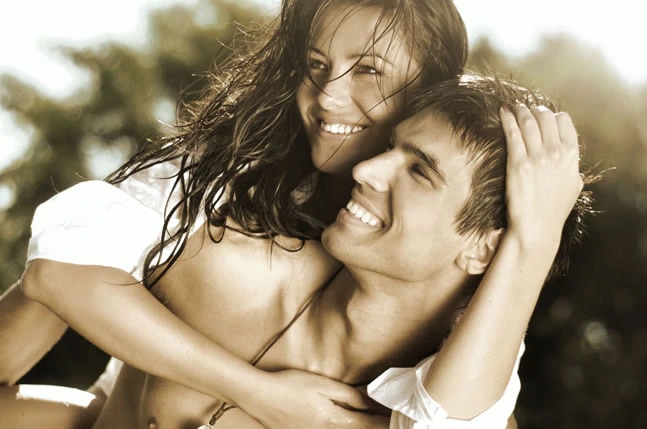 How many of you, folks, dream about meeting Mr/Mrs Perfect every time you visit that one-and-only web-source for singles looking for sex and hopes you are used to browse every evening?C'mon, guys, just give it up! Free website for sex is the best solution only for those adult teens who dream about hot nights full of purest adult fun. No, seriously, if you want to meet someone special to share all joys and sorrows of your life with, the first thing you need is to change your tactics.
In order to fix your personal life once and for all, learn to consider online dating services as a solution able to improve your chances for a cherished meeting, nothing more. That's it, dating in the Web isn't a magic lamp able to do all the dating routine for you! The most exciting love-related things happen in real life, just keep it in mind. And one of the most pleasant surprises we get as a reward for all those efforts (and money) we put in love seeking is the Magic of the First Date. It's hard to forget the very first moment you see him/her in person, is it?
Unfortunately, there's a couple of pesky things able to ruin the precious of your first date. No, I'm not talking about clumsy waiters, annoying police officer or boorish cashier at the cinema. The troublemakers I'm going to tell you about are the first date deal breakers – things that usually make us forget about all that Magic of the First Date I mentioned above.
So, it's about time to meet troubles halfway, especially when most of those pesky troublemakers appear as a result of our own thoughtless or ignorance:
Being late. Believe it or not but ability to be on time means a lot for your relations. Sure thing, when it happens just once, it can be easily forgotten but when you make coming late your "fashion," your current relations may end with a break-up in no time.
He want to get his ex- on your first date. It's pretty hard to believe and virtually impossible to explain but some male friends of mine are used to invite their ex-girlfriends to their "another first date," just to "let girls get acquainted…" Remember and remember it well, Casanova: your "actual" love mate don't want to deal with your past just because she doesn't want to share your mutual future with someone like "that bitch."
Make sure you look really sharp this night. Actually, most girls usually don't have problems with their appearance when they go out for a date. As for boys, they can hardly resist the temptation to impress their turtledoves with their sense of style. Don't do this, men; try as hard as it possible to resist that evil voice telling you what clothes you should put on to make your baby stare like a stuck pig! All you need to do is to look neat (not funny) and smell good. That's it!