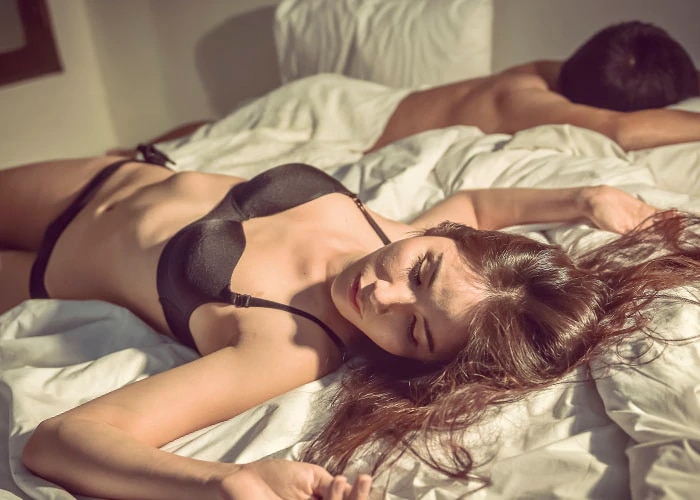 We have all been there.
We've had a one night stand and then it is really awkward afterwards. Even hooking up with someone can be difficult if you don't want to be seen as only after sex. Let's say that you get past that first hurdle and you have found someone to take home or maybe even go to their place. What can you do to make it a stress free and enjoyable experience?
We have 3 rules that you should follow for a one night stand.
Be Honest With Each Other
The first thing you should both do from the outset is to be completely honest with each other. Do you just want it to be for one night? Do you want to see if it leads anywhere further down the line?
Having a one night stand and forgetting about it while the other person hopes for something more isn't fair. Make sure that you both know that it is only for one night from the very beginning – this way there can be no nasty surprises down the line and no hanging onto false hopes.
One night stands are designed to be fun and short lived so ensure that both of you realise this if that is what you want.
Offer Coffee Not Breakfast
Getting up the next morning is awkward. You've just slept with someone you barely even know and now they are either at your place or you are at theirs.
Do you just get up and leave? Do you hang around? Do you make them breakfast?
A key is to offer coffee and nothing substantial. Even if the sex was great the chances are you are both feeling a bit awkward about it and maybe even the hangover has set in? Offer a cup of coffee even if you don't expect the other person to accept. It is a nice gesture and even if they do take you up on that a cup of coffee is quicker than cooking.
Don't Expect Anything Afterwards
Finally, this touches on our first point – don't expect anything to happen after your one night stand.
That isn't to say that you both start with the intentions of only having some fun and never seeing one another again but yet there is a connection there and you go on a date, just don't get your hopes up.
If you have no expectations of anything happening after the one night stand then you won't be disappointed or upset if nothing happens. If something does then it is a bonus!
Having Enjoyable One Night Stands
Some people get caught up in one night stands and get disappointed when it remains just that and no relationship or even a date blossoms from it.
If you follow these simple rules and go in with very little expectations then you won't be disappointed.
One night stands are designed to be fun and short lived – don't complicate them and get yourself into a mental predicament by getting serious.