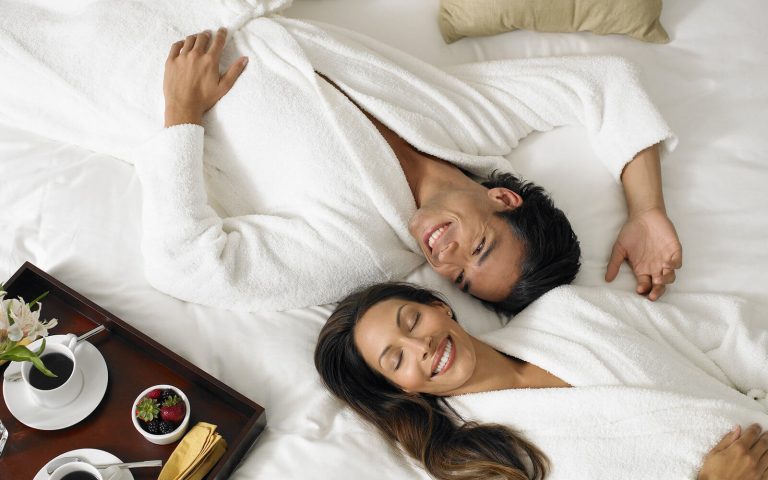 Romantic breaks
There are many reasons why sex in a hotel bedroom can be a far more electrifying experience than the domestic version. There is always something glamorous about discovering new surroundings. Staying in a hotel has overtones of holidays or romantic getaways to more exotic locations.
This may be down to the beautiful view outside the bedroom windows, the sumptuous delights on the dinner menu, or the fact that the hotel also boasts a swimming pool, steam room and spa facilities. But there's even more to the sensual environment than the background.
Hormone bursts!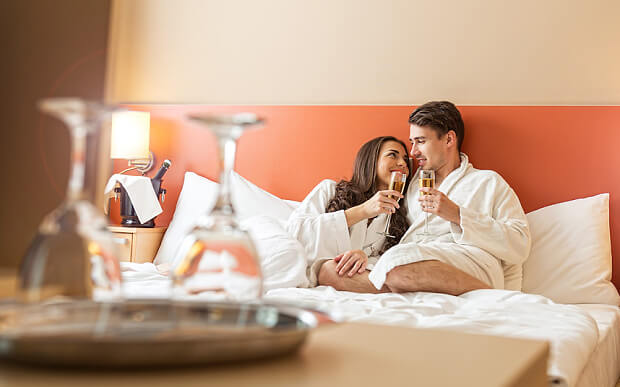 Scientists have proved that when we experience exciting changes in circumstance a hormone is released: dopamine. This has a similar effect on the human metabolism as listening to favorite songs or even taking recreational drugs.
No one can deny that hotels also have a very comforting aura. They are where people go on honeymoon. So booking into a plush resort might well lead to being surrounded by other amorous couples. In dead of night, couples in the throes of passion are not always the most discreet. This backdrop of orgasmic pleasure is bound to rub off on anyone separated by a relatively thin wall.
Other comforts
Another factor that will guarantee your overnight hotel stay will be far steamier will be the lead up before retiring to your suite. Chances are you will be offered an excellent dining experience beforehand, with waiters who are fully trained in the art of making your meal as pleasurable as possible. Wash that mouth-watering food down with wine and cocktails and you'll be ready to absorb any entertainment the hotel has to offer. Perhaps an evening stroll around the hotel grounds will stoke the atmosphere even further.
Pampered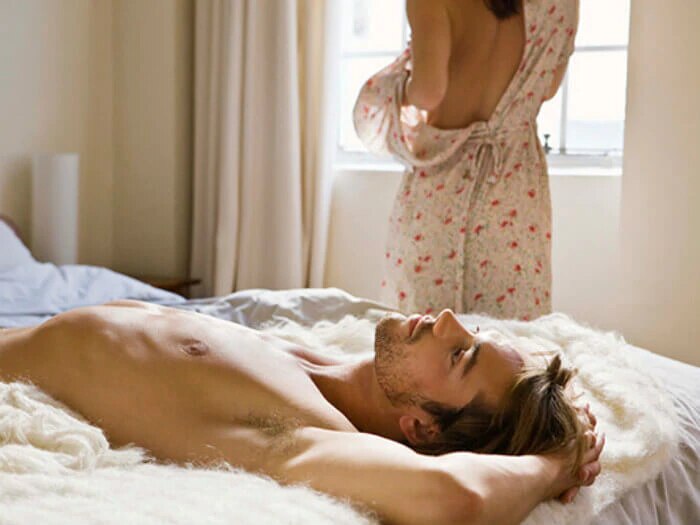 Unless you work as a travelling salesperson, staying in a hotel is definitely a rare treat for most couples. They will want to make the most of the getaway. The staff will have ensured that crisp, fresh sheets have been applied to the bed. If you're lucky enough to be confronted with a four-poster when you're admitted into your room, you may well be itching to test run these facilities before you change and go down to dinner.
Room service can be contacted simply by picking up the bedside phone. Why not summon a bottle of champagne inside an ice bucket? Or some light snacks that you could nibble your way through while checking out a movie on the room's 36" television screen? If you're feeling especially adventurous you could secure access to the restricted 'pay for view' channels and watch some adult movies together.
Special occasions
It's all about the sense of occasion. Getting away from work or the general humdrum of domesticity is exciting and invigorating. It encourages participants to really let their hair down and make the most of a situation where they can be pampered. Freed from fretting about the world of overtime, traffic jams, bills or irritating cold callers, the path is clear for some wonderful, uninhibited sex. Just remember to pop that sign on your door about not wishing to be disturbed by the cleaning staff in the morning!wp-review