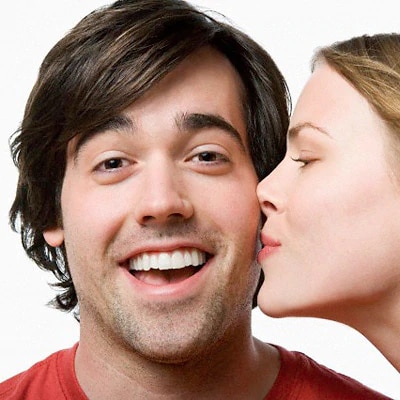 They say to meet Prince Charming you just gotta kiss a couple of frogs. Well, maybe it's true: every month millions of US women spend endless evenings on sex chatting sites and "classic" online dating web-services to find males of their dreams in order to create enviable couples and live happily ever after.
The matter of choice: the whole question turns on it.
One of the most common problems many ladies face when chase after sexy singles in the boundless prairie of adult.net is the need to choose from thousands of potential love mates thirsty for tender women's attention and love.
For the last decades general situation with adult dating in the Interned has hardly changed. To put it short, about 2/3 of adult singles looking for romance in the Web are adult men. As for ladies, they can feel like children in a candy shop: there's really wide range of life companions-to-be to choose from! However, good luck sometimes turns away from tender "gents-killers;" even the most lucky heart-huntresses aren't immune from failure.
He'll never marry you: very special type of guys able to break women's dreams.
It's not a secret that some men aren't created for marriage. It's not that all those folks are infantile jerks or arrogant woman-haters, not at all! Well… okay, MAYBE some of them can act kinda weird and fishily but most "lonely wolves" have their own excuses to avoid Hymen's chains.
In fact, the word "excuses" is the main key you, sweethearts, will need to reveal the true essence of your potential Mr. Right: lifelong happiness just can't start from a lame excuse! Besides, the following types of guys are 100% hopeless when it comes to long-time relations:
"Not ready for something more serious than one-time naughty date." If you ask me about this kind of guys, my answer is quite short and clear: don't waste your time, ladies! Those rather common lady-killers make the best fuck buddies but when it comes to marriage or something more long-lasting than one-night stand they vanish in no time!
"I'm looking for a bigger catch." He may look swell, he may talk like an angel making you melting in his arms, but… he's nothing but a hardhead looking for the Greatest Deal of his miserable life. In short, he'll leave you for another "easy prey" being blind to your feelings and dreams. Tough but true!
"My kids make the sense of my life!" Usually, when you meet this kind of a single father, it fills your heart with warmth and sympathy. No doubts, rising kids "without assistance" is a true feat for an average man, so, rapture and admiration are quite natural reactions when you date a single father. Still, when father focuses on his precious children without paying enough attention to your needs, it's about time to move on: parental love is too strong to vie with it!