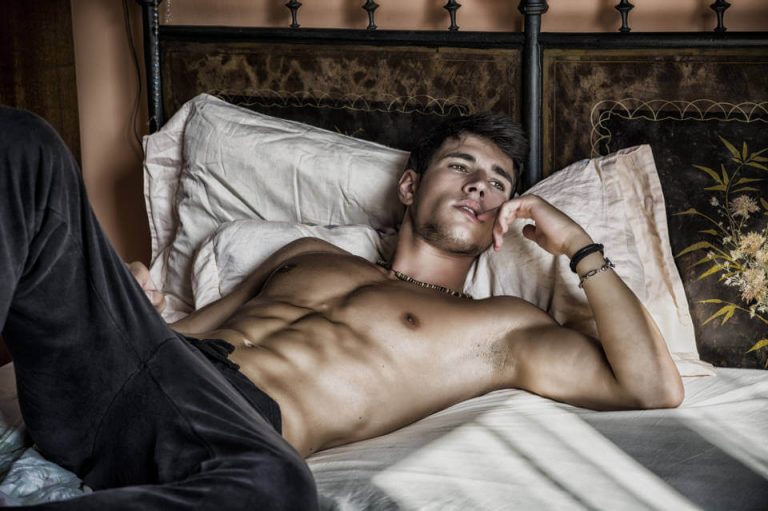 We all have a naughty fantasy that we probably don't want to share with anyone else.
Having a sexual fantasy or a fetish is really common and pretty much every guy has one. They might be fairly vanilla or they could be at the weird and extreme end of the scale.
We have compiled a list of men sex fantasies that are really common even if you don't want to admit it.
#1 Threesomes…With Another Guy
The whole gay stigma thing is still a bit prevalent in some places however for many guys having a threesome with a woman and another male is a fantasy that is fairly common.
It is one of the hardest ones to admit. When you ask a guy about who they would have a threesome with they usually always say 2 other women however a threesome with a girl and another guy is a fantasy a lot of men have on a regular basis.
#2 Being Dominated
In most sexual encounters it is the man that takes charge. He initiates it and makes all the first moves.
For many men they fantasise about a woman grabbing them and doing it their way. This means being subversive to whatever the female wants, having little say in the matter and simply lying there and being dominated until they climax.
#3 Having Sex in Public
The thrill of being caught. The feeling of the fresh air against your naked skin. There are many turns on to having sex in a public place.
Not only is it illegal but it's a really common fantasy for most men. The key is to find a semi secluded spot where you probably won't be discovered but there is always that chance!
#4 Making a Homemade Dirty Video
A lot of people aren't comfortable with this because, well let's face it, we don't exactly look our best when having sex. That being said, common men sex fantasises include making an adult video at home.
It's really easy to do. Simply set up a video camera, webcam or even use a smartphone and hit record. Many guys love seeing the video and get off to the thought of it.
#5 Being Whipped and Spanked
Finally, we have some pain. Funnily enough, pain doesn't put a lot of people off sex rather it actually amplifies the sensation.
A common fetish is to be spanked, whipped and generally having pain inflicted by various means. Why? Well, why not? Many guys like to be dominated and spanking is a popular fetish and one that most men are into even if they don't admit it.
Common Men's Sexual Fantasies
Fantasies are great. They let us do and feel something different and make us feel a little bit naughty at the same time.
Men have a lot more sexual fantasies than they like to admit.
These are 5 of the most favourite fantasies that men have and while they might not be too extreme you will probably look at men and think 'I didn't know you would be into that?!'