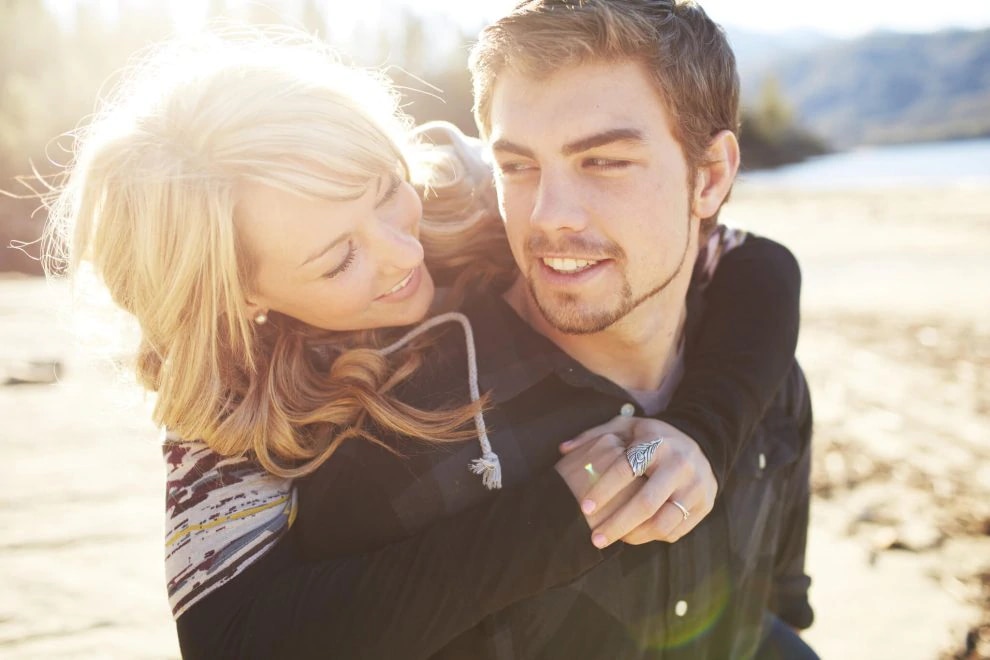 You've had enough of the cold shoulders and skeptical smiles from single women around you. Now you want to take matters into your own hands as you begin looking for ways to meet women and getting a potential date for the evening. Remember, it isn't all about the actual locations, but also about the way you present yourself to these single ladies that allures them to you.
Place does matter
First, let's talk about all the possible places where you can meet single women. Don't worry: you'll find no dearth in these places.
If you enjoy hanging out at bars with your buddies, be sure to check these places out during Happy Hour. Whichever city you go to, a Happy Hour bar will be packed with single girls who will be as excited about meeting you as you are about meeting them. Order them a round of drinks: be a gentleman!
Sport Events
Whether it is a football or a basketball match, there will be a lot of women hanging around sports events. Sitting in the bleachers, you can strike up a conversation with any gal around you without laying it on too thick or looking desperate. Bleachers are known as social spots. Start heckling with the girl, and discuss your favorite sport team with her.
The gym is another great place to meet women. You're both sweating away on the treadmill or in spinning class. You have something in common! And you're both confident enough to come to the gym and workout in front of a bunch of strangers. There is a lot to talk about. Plus, you two can exercise together and build a regime together. Share dieting ideas with each other, and soon enough, you two may be going out on a dinner date.
Day-to-day places
Why not try the grocery store as well? This is for the bolder men out there. Beware, stalking or chatting up a girl at a marketplace will make you look a little bit like a creep. Don't make any inappropriate jokes. Aim for the healthy and organic foods section. This is where all the health-conscious women will be hanging out, picking out all the healthy food choices for their dinner that night.
Ever been to a coffee shop? You might want to give it a shot, especially if you're looking for a more serious woman who is down-to-earth and not much of a party girl. You may find her sitting in a corner of the shop, sipping on a cappuccino and typing away on her laptop computer. Pluck up the courage to ask her what the shop's Wi-Fi password is. Or maybe order a refill for her. She will appreciate your gentlemanly attitude.
Go online
To find eligible women, you could always go online. There is no shortage of dating sites, where all you have to do is create a profile and start chatting with women. Be as open-minded as possible, and be nice as well. Upload a reasonable picture, and don't lie to women on there. They're probably mostly introverts who are more comfortable with online communication than communicating in person.
Consider your workplace
Have you considered your workplace or school? There could be a lot of like-minded women who are just waiting for you to talk to them. Unless your workplace disapproves of intimate relationships amongst employees, try talking to some women at your workstation. Ask them how their day is going, and offer to get them a doughnut or coffee to see them through the rest of the day. Remember to never harass anyone. If she is not interested, she will show her lack of interest, and it is your responsibility to stop pursuing her after that. Especially do not take advantage of a colleague who is on the rebound. People on the rebound tend to be more vulnerable, so if you're just looking for a one-night stand, you'll end up hurting her.
Take up a class
It could be a cooking class or even sewing – you are bound to meet an absolutely lovely woman here who shares your interests and with whom you can talk about a lot of things. Both of you will have a similar passion – what more can one ask for?
Start dressing well. Seriously, how you present yourself makes a significant difference. Once you start giving your looks and your presentation importance, people around you will begin noticing the change in your demeanor. They will start taking you more seriously, and the women will want to meet you themselves. There is something very attractive about a confident man who knows how to look good. Don't overdo it though. No woman wants to compete with her partner when it comes to looks and presentation!
Final thoughts
Be careful about where you look when you are talking to a woman. Meet her eyes; don't let yours drift to her chest! That is just rude! Stay calm and composed – you don't want to be stammering and sweating when you are talking to her. Act approachable and friendly. There is no need to shut yourself off with your ego and pride. Invite conversation, and smile more. Try to make a connection with the woman. Get to know what she likes or dislikes, and bring up topics of conversation you know she will be more interested in.
It isn't all a smooth road when you are trying to meet new women. You will face rejection (possibly multiple times), so be prepared for that as well. You should realize when a conversation is not working out. Say goodbye before it takes a really bad turn. Rejection is part of the entire process, and hey, you will learn a lot more from it than you could have learned from an easy-going woman who agrees to everything you say. Constant rejections may be a different story, though. Maybe you appear creepy to most women. Do ask your friends for their honest opinions if you are facing repeated rejections, and work on building on your strengths, whilst tidying up your weaknesses as well.